2021 will see three events take place at Brands Hatch, Donington Park and Snetterton, as per the published calendar. Each event will have a set timetable, specific course layout and a series of challenges to provide an exciting and rewarding experience that will appeal to drivers and spectators. Each Championship round takes place during a Time Attack event weekend that hosts a major car show and saloon car racing. This all-day track action guarentees a large and enthusiastic crowd at every event.
The proposed Drift track layouts at each of the venues are show in the diagrams below.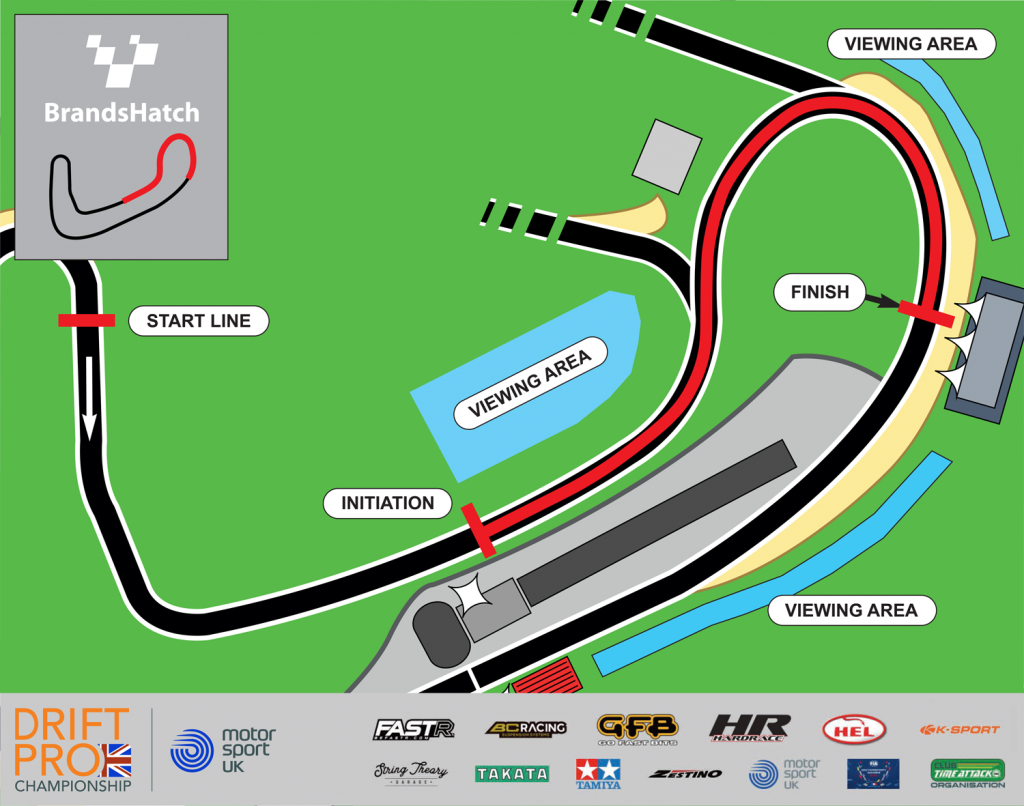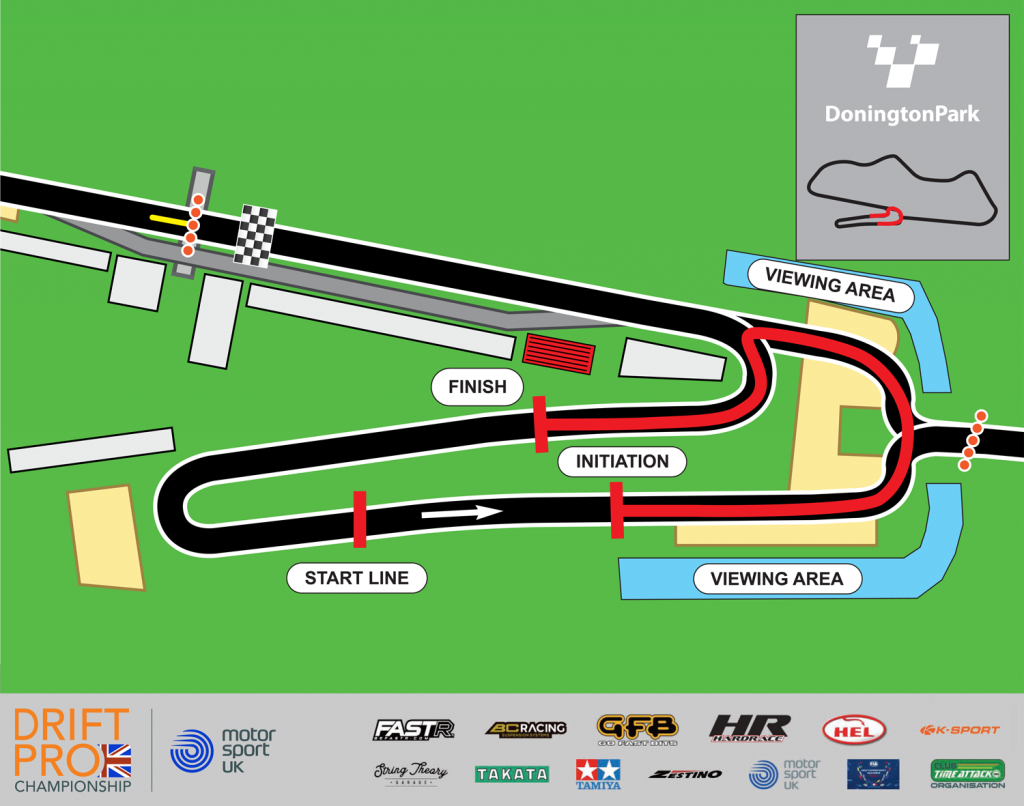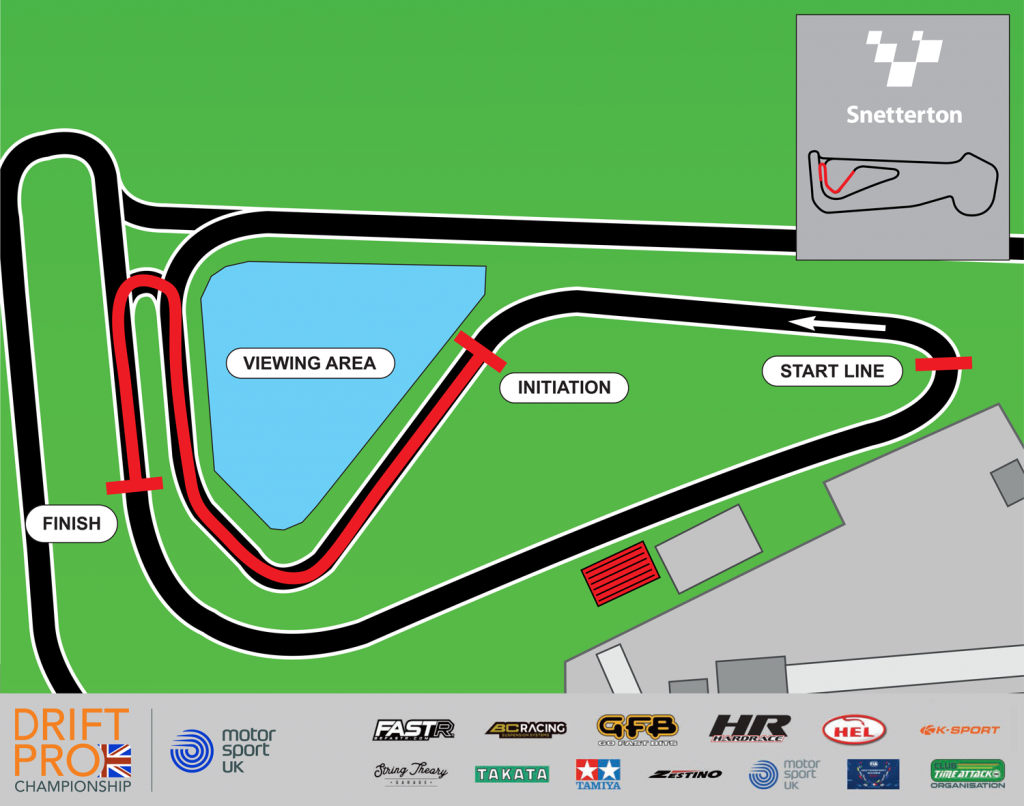 Each event will comprise three main stages, each with a differing format of competition:

• DriftKhana
• Qualifying
• Tandem Battles

Each stage will provide its own unique challenge to the drivers, who will need to bring their top game if they want to be the best. The combination of these three distinct disciplines will reward the most talented drivers who display control, speed and style – a blend of skills that will make for fascinating and irresitable viewing for fans throughout the day.
Drivers will be judged and scored by an expert panel of judges who, will have each completed the course earlier in the day in order to gain a competitor's insight and thereby underpin the integrity and fine-tune their decision making process.
For the purpose of the overall Championship, points and scoring will be made during qualifying and the twin Drift battles. The DriftKhana stage will go towards an eligibility and scoring system that will decide which driver goes forward to represent Britain in the 2021 FIA Motorsport Games.