A panel of highly experienced judges who have been chosen for their integrity and impartiality – as well as their unrivalled knowledge of the sport – will score drivers based on their performance while following the parameters set by the Championship for each specific course layout.

All Championship judges will be required to Drift-drive the course in advance of the competition in order to fully understand the layout and challenges faced by the drivers.

This is a key factor to ensure the correct judging decisions are made during the event. Consequently, drivers and fans will have absolute confidence that the decisions made and the scores applied will be based on real-life experience and first-hand knowledge of track conditions.
The judging process will also feature a fan-participatory segment whereby the public can cast their vote via our soon-to-be-launched smartphone App.

Masaya has been involved in UK Drift scene since 2005 where he has performed duties as a judge and commentator at major Drift competitions of the time including to commentate at D1 exhibition events in both the UK and USA. Since then, you may have seen and heard him as the voice of the UK Time Attack Championship where he has served as main event commentator.
Masaya has been deeply involved in the Japanese car tuning and aftermarket scene through his involvement with various events and also through his day job at HKS Europe, the UK based subsidiary of the legendary Japanese tuning parts manufacturer where he is Managing Director.
For 2021, Masaya returns to his original passion of Drifting to give you all the up to date information at the events with his unique style, insight and knowledge.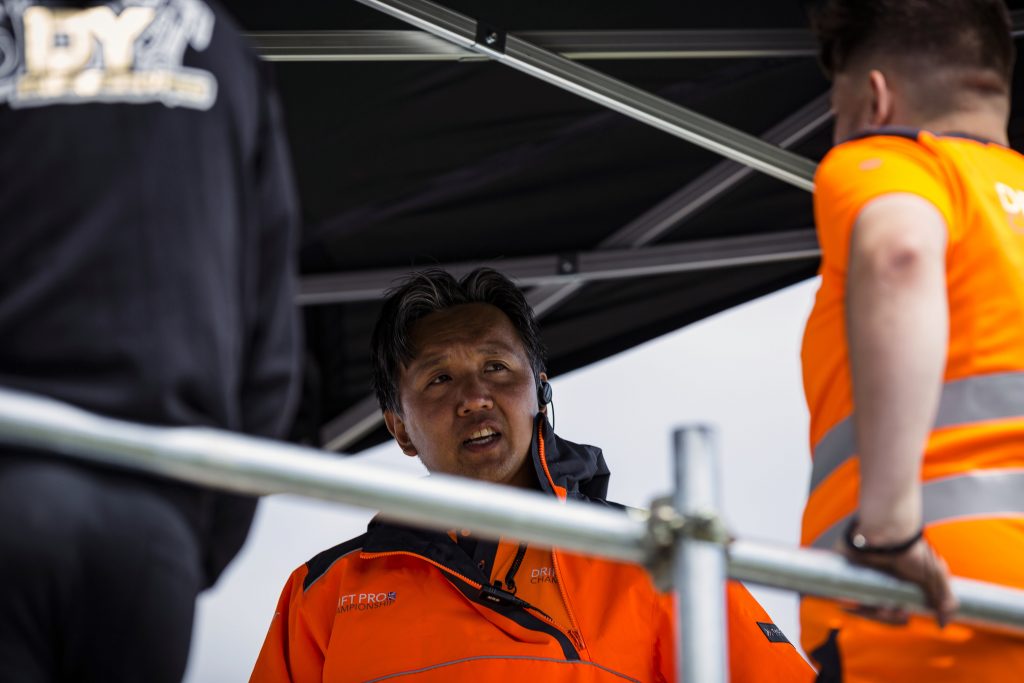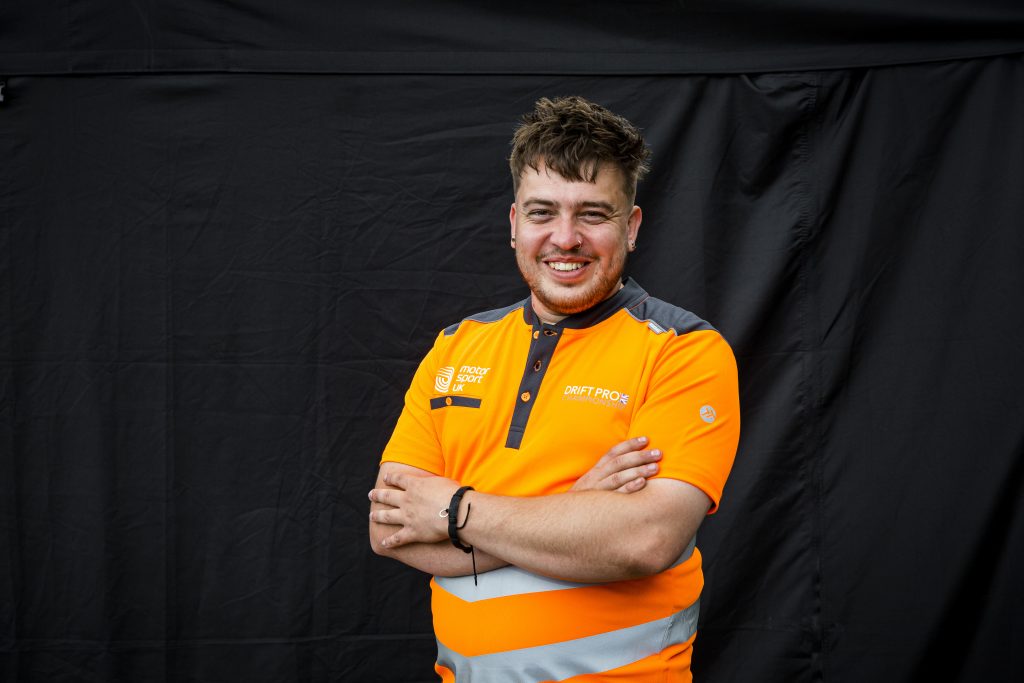 Tyler has been involved with drifting since 2008, he started spectating wherever and whenever he could and over the years built up good relationships with several drivers in the uk.
Little did he know that this would become what we now call being a spotter for the drivers, he has helped drivers achieve top qualifying, event wins and even championship wins spotting for the best drivers this country and Ireland has had to offer.
After this he became a judge back in 2015 for another series and then fast forward a few years he completed his first season judging for the MSUK Drift Pro Championship it was a great year, seeing his hard work pay off with several drivers taking on board Tyler's feedback over the season to eventually win the event.
"It's unfortunate that drifting has seen a decline these past few years, but I've no doubt that with this championship, the tracks we visit and the presentation of the cars and drivers that we have it will have its place once again"

Julian Smith from Ireland has been involved in Motorsport from an early age and heavily involved in Drifting from the start of its introduction into the UK just over 20years ago. With a successful competitor background this led to Julian setting up Garage-D as a JDM specialist workshop and parts supplier in 2006.
With a broad range of knowledge Julian is often behind many projects for Redbull, Monster energy, Nissan, Toyota and has worked on numerous Fast and Furious movies to name but a few.
Even with Garage-D workshop always busy Julian still actively drives and has a number of drift cars that get regularly used around Europe and can often be found drifting at Ebisu circuit in Japan.
"I am looking forward to working with the DriftPro Championship doing judging this year and working with the staff and drivers to help present the awesome sport of Drifting"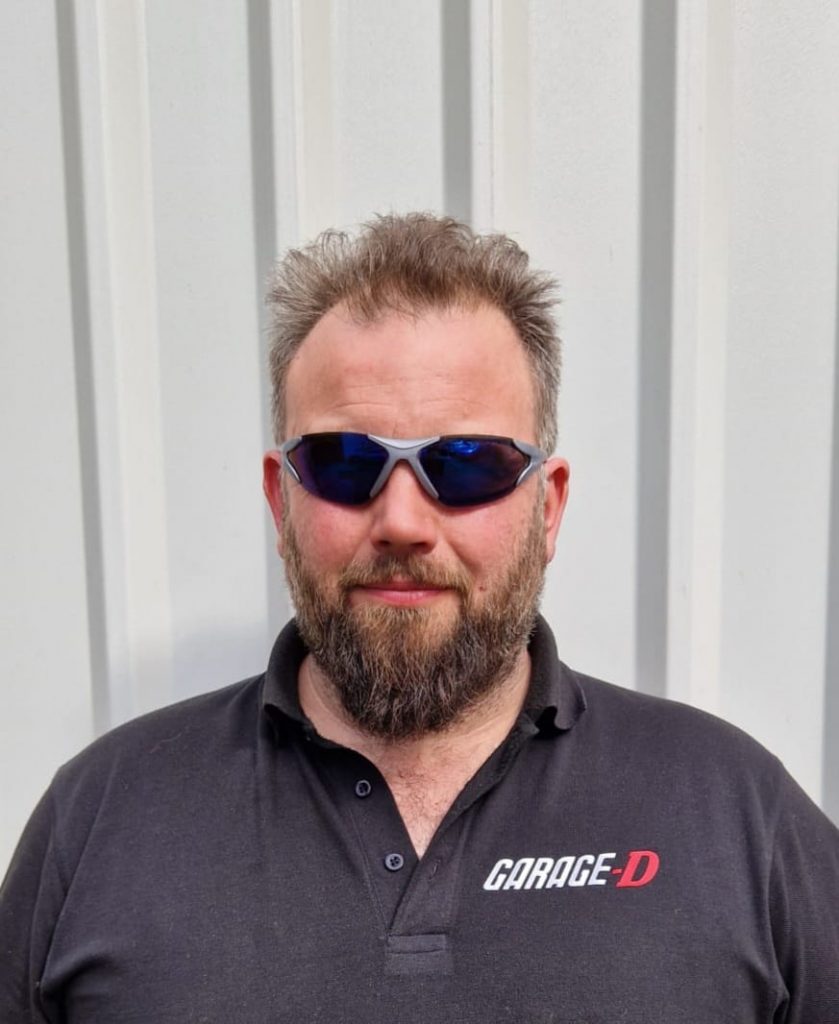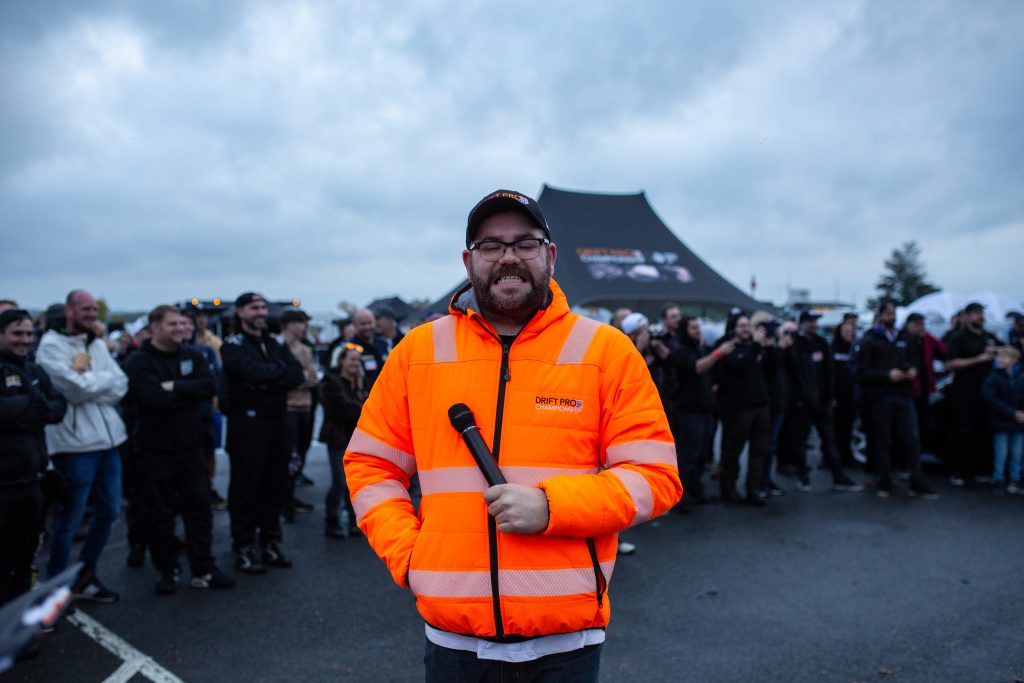 Fraser Joins us for the 2023 Drift Pro season to head up the commentary from the tower, With an encyclopedic knowledge of the drifting world, particularly the classic Japanese Golden Era' of D1 and D1SL. Combining this depth of experience and the worlds modern competition scene makes him one of the best people to lead you through what's going on, and why.

After a highly enjoyable 2022 season, Fraser is looking forward to seeing the ever growing evolution of the tracks and the incredible show the drivers put on for our audiences up and down the country.

See you at the Tracks!