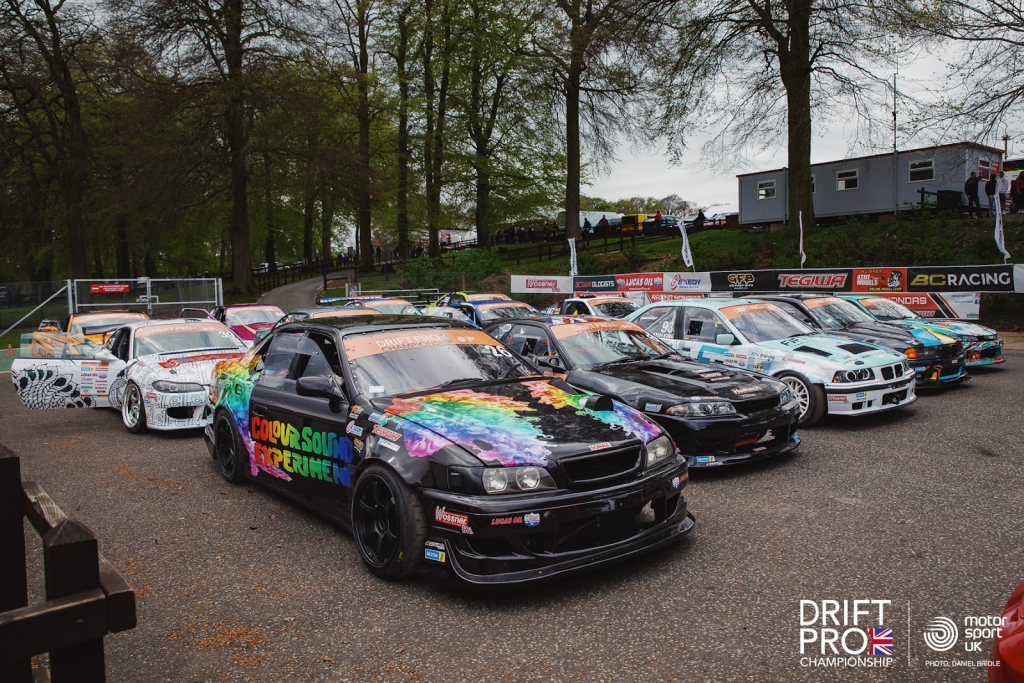 Day 2 arrived, and it was time to bring the action back to Cadwell Park for our second round of the season alongside the Modified Live show. With packed-out crowds in attendance, favorable weather, and a grid of drivers ready to impress, it was set to be a great day.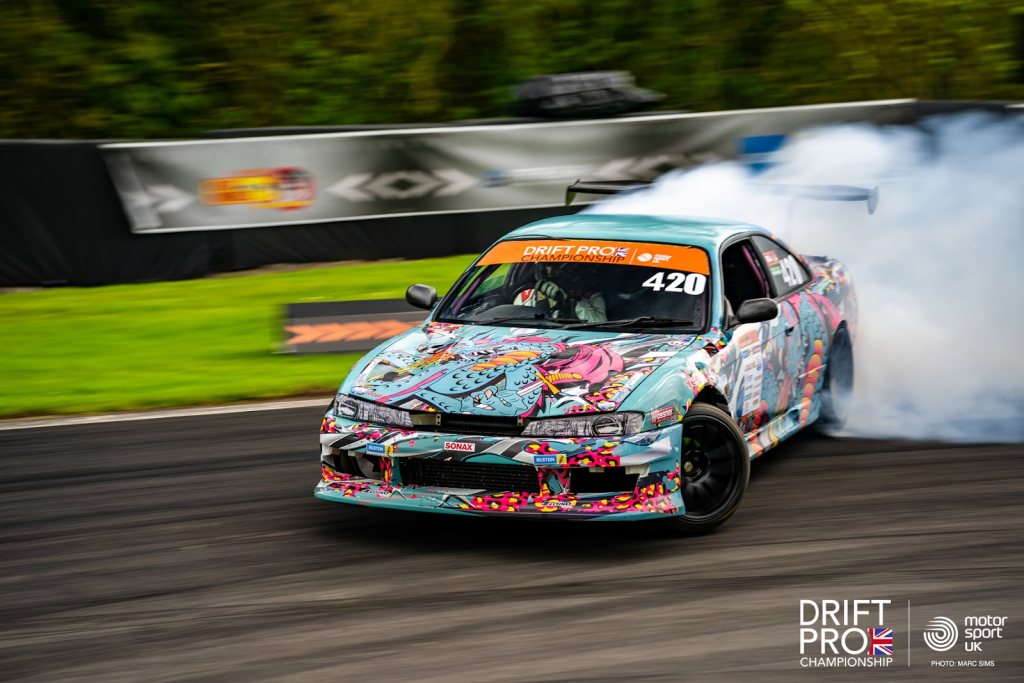 The morning kicked off with the usual practice session. The best thing about these two-day events is the amount of seat time drivers get to really get comfortable on the track. It showed, with many drivers pushing hard and engaging in plenty of mini tandem battles. Practice almost looked like the main event for a while!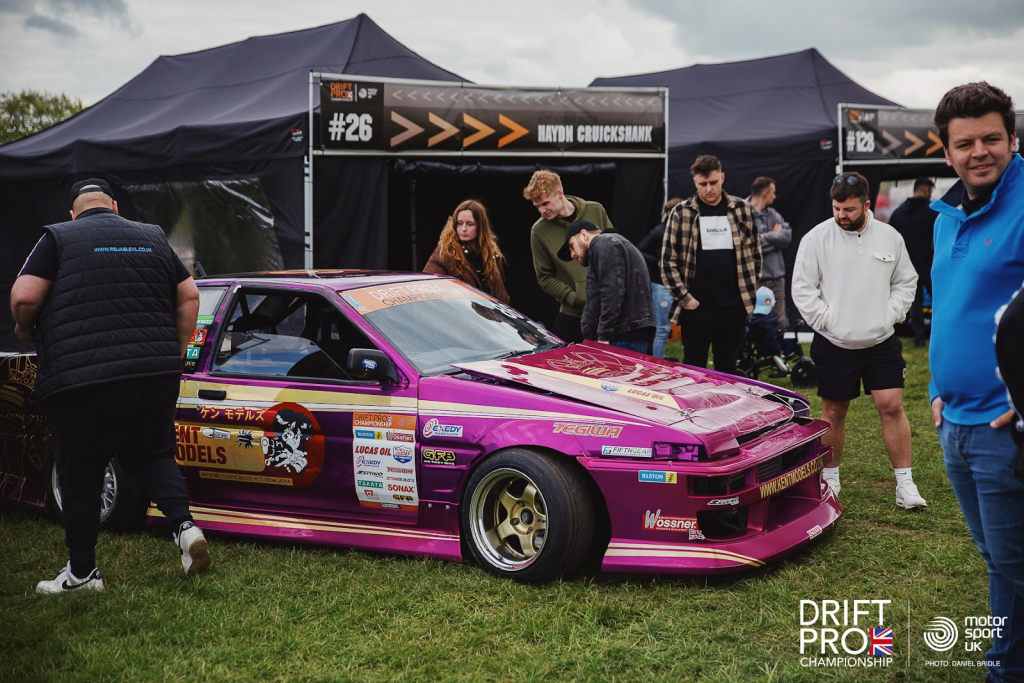 For some, it was a different story. Some drivers had to work through the night to repair their cars. The pressure was on for drivers like David Bastin, who was still underneath his car fitting a gearbox in an attempt to make it in time for qualifying.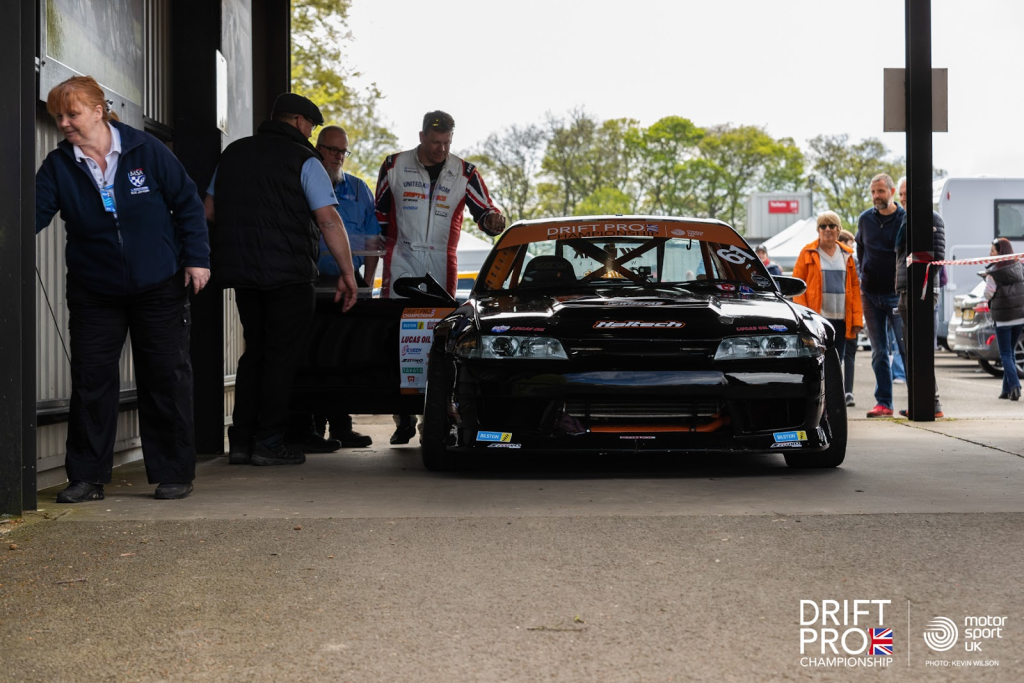 Martin Richards had managed to swap in a differential kindly loaned by Ryan Toporowski, who had to retire due to engine issues in Round 1.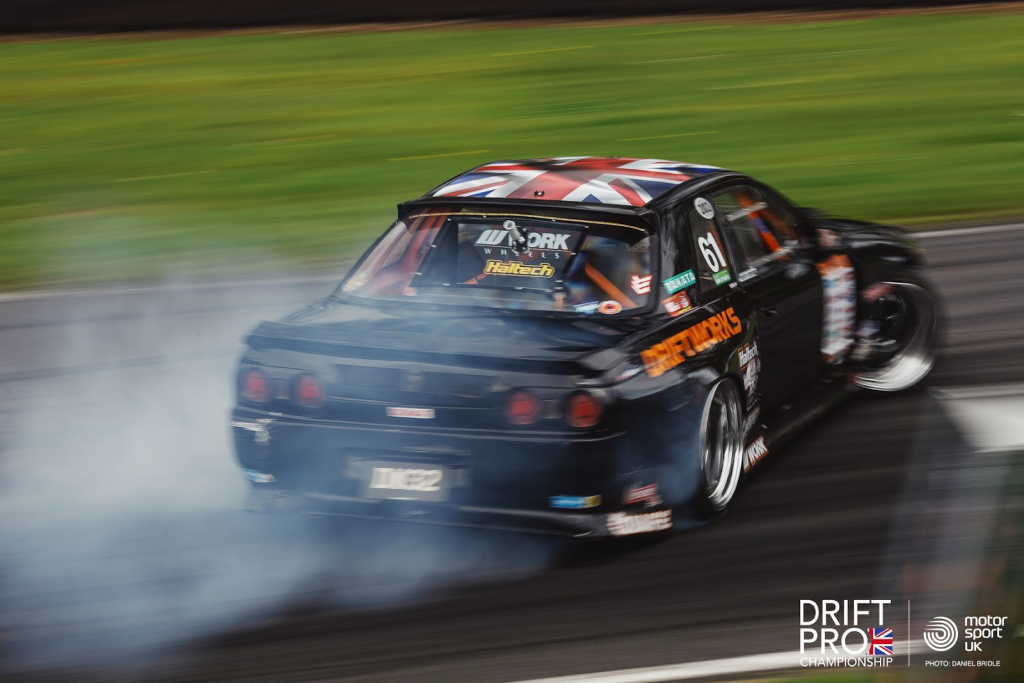 It seemed to be working well as Martin laid down rubber through the course, attacking it with full force!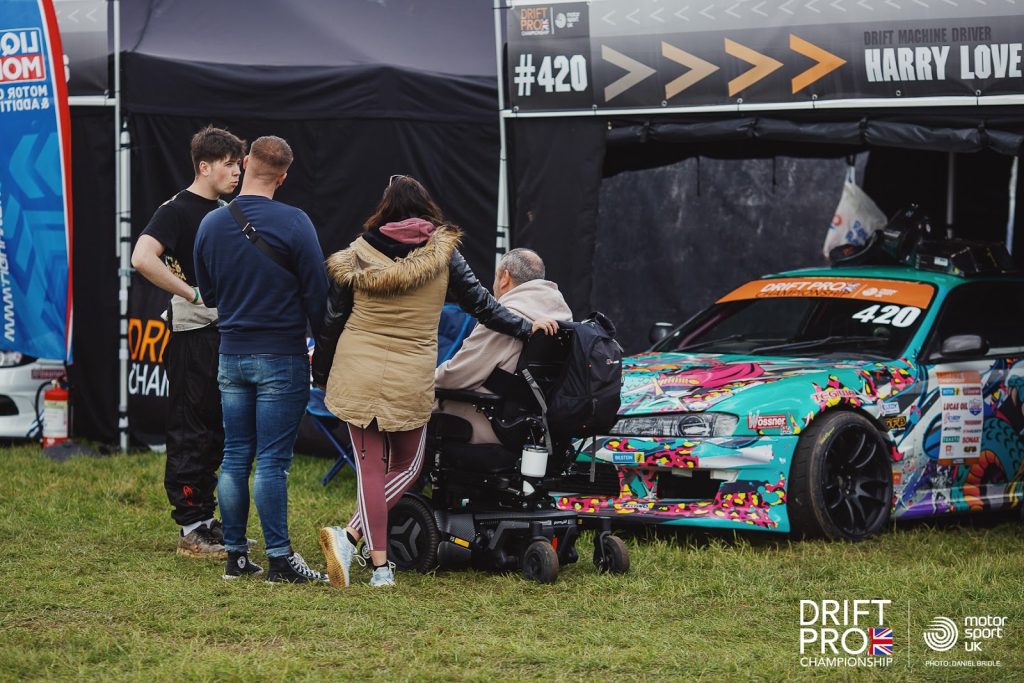 With the Modified Live crowds in full attendance, it was great to see the Hyper Paddock packed with fans checking out the cars and lining up to meet drivers and get autographs.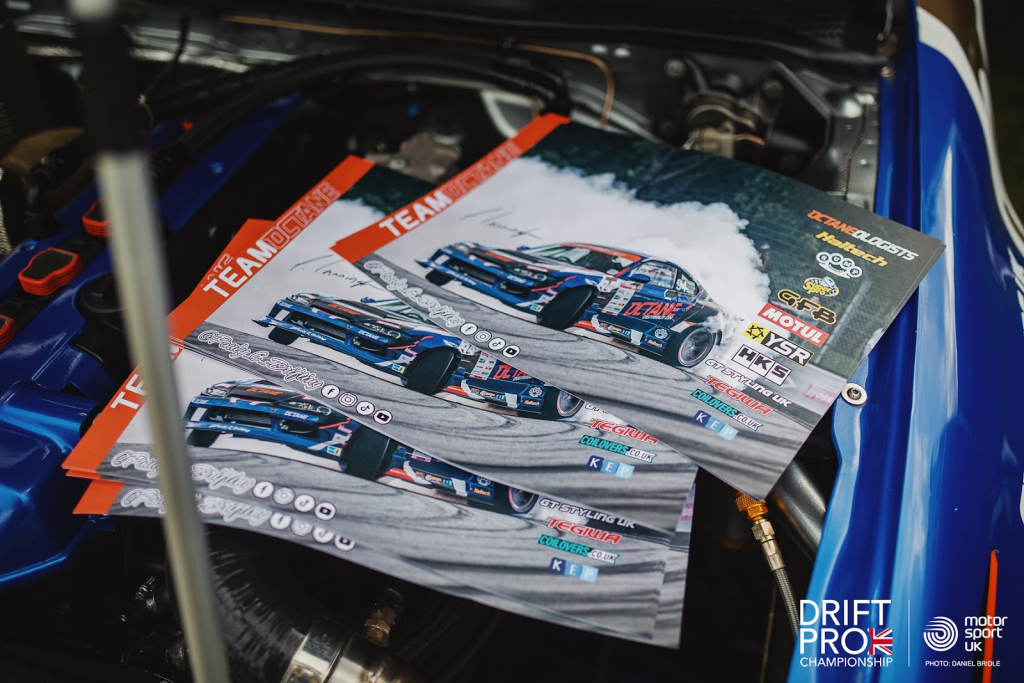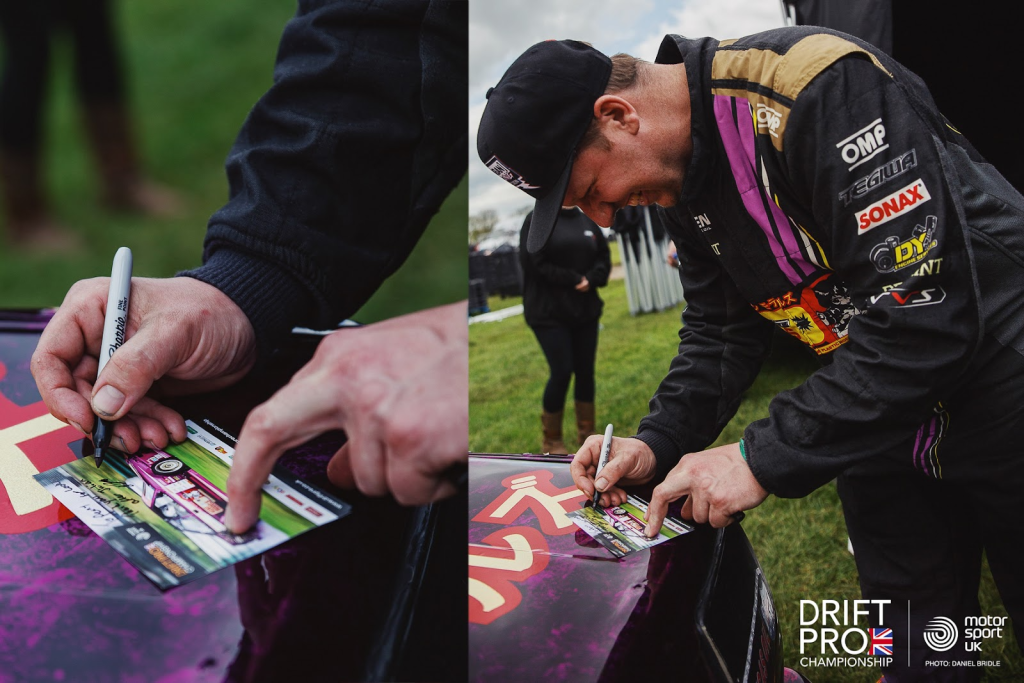 The drivers in Drift Pro are some of the most passionate about drifting and love to share their stories and show off their cars for fans, hoping to inspire the next generation of drifters.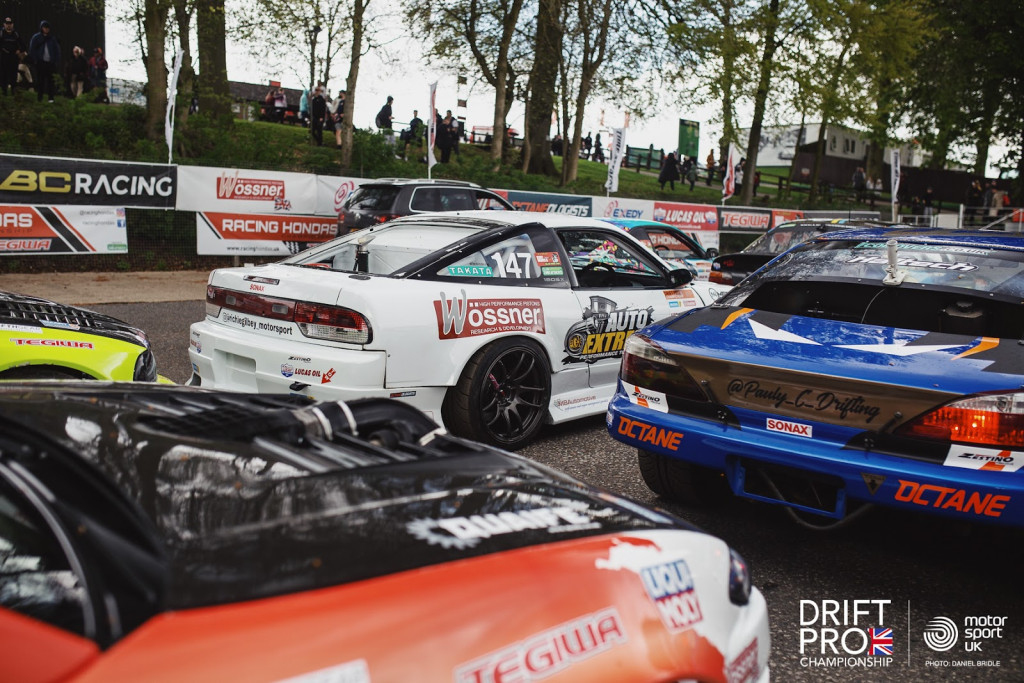 Soon enough, it was time for qualifying. With the extra seat time on the track, the judges were eager to see how the drivers would perform and if they had taken their feedback from the previous day on board. Would we see similar results to Round 1, or would the tables be turned on their head?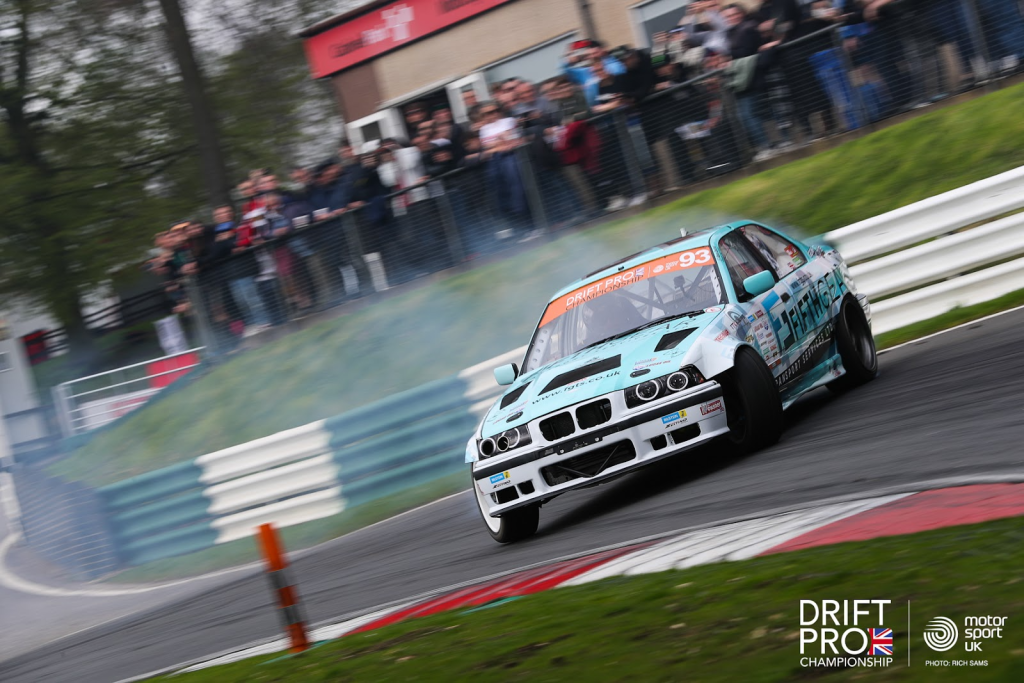 After a frustrating result in Round 1, Josh King quickly got his groove back in the Fifth Gear Transport E36 with an outstanding 94.37 point run, nailing the line, speed, and angle the judges were looking for.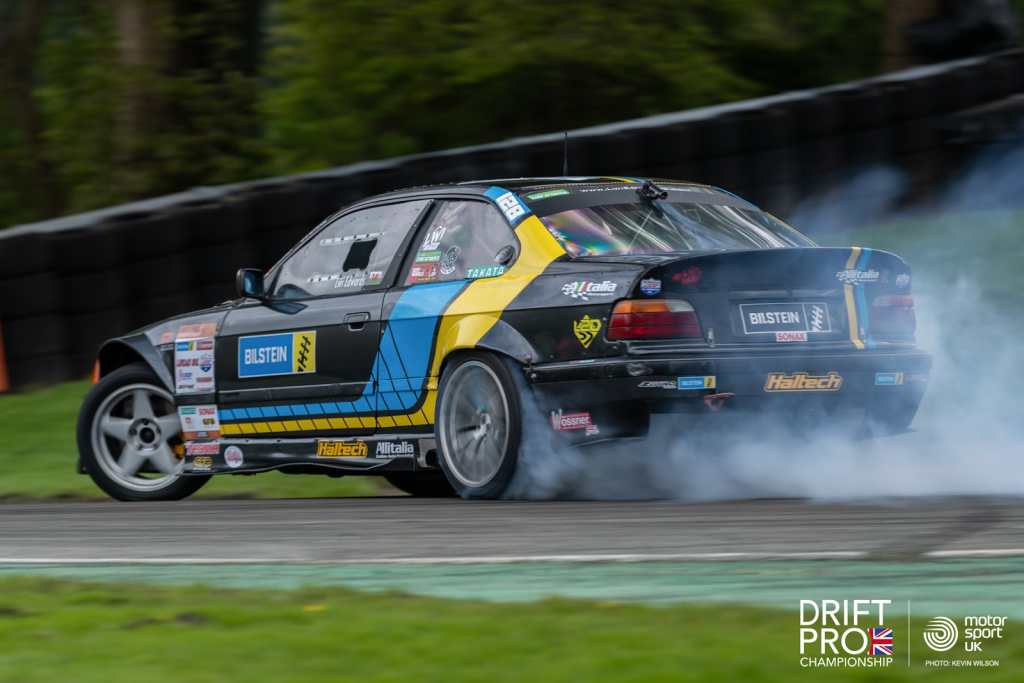 Lwi Edwards was proving to be consistent as always, laying down a very clean 93.67 point run in the Bilstein BMW E36!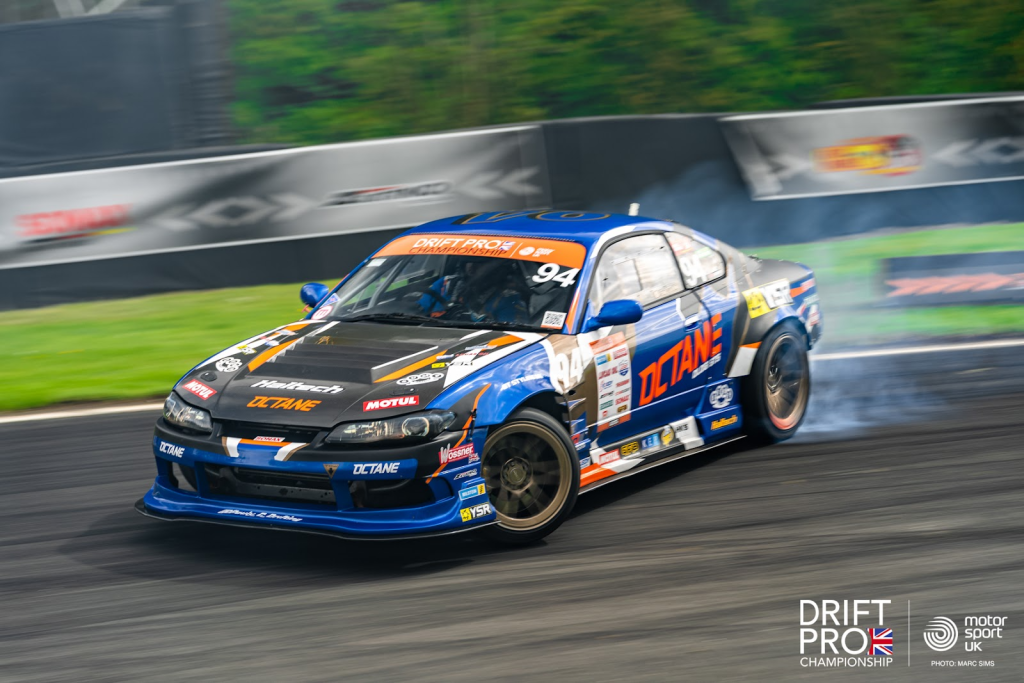 Paul Cunnington put in the work in the Octane Distribution Nissan S15 with another 3rd place qualification, improving on his previous score with a strong 91.33 points.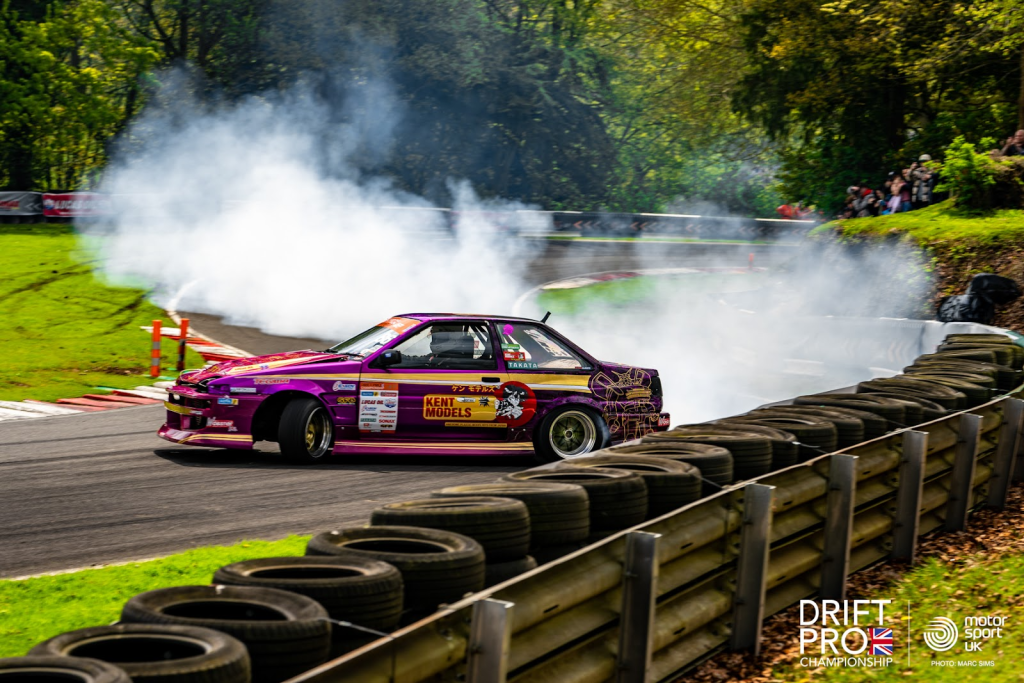 By a small miracle, David Bastin managed to get his AE86 back together just in the nick of time for qualifying. With no practice, David headed out onto the track and laid down a solid run, securing him 7th place. What a great comeback!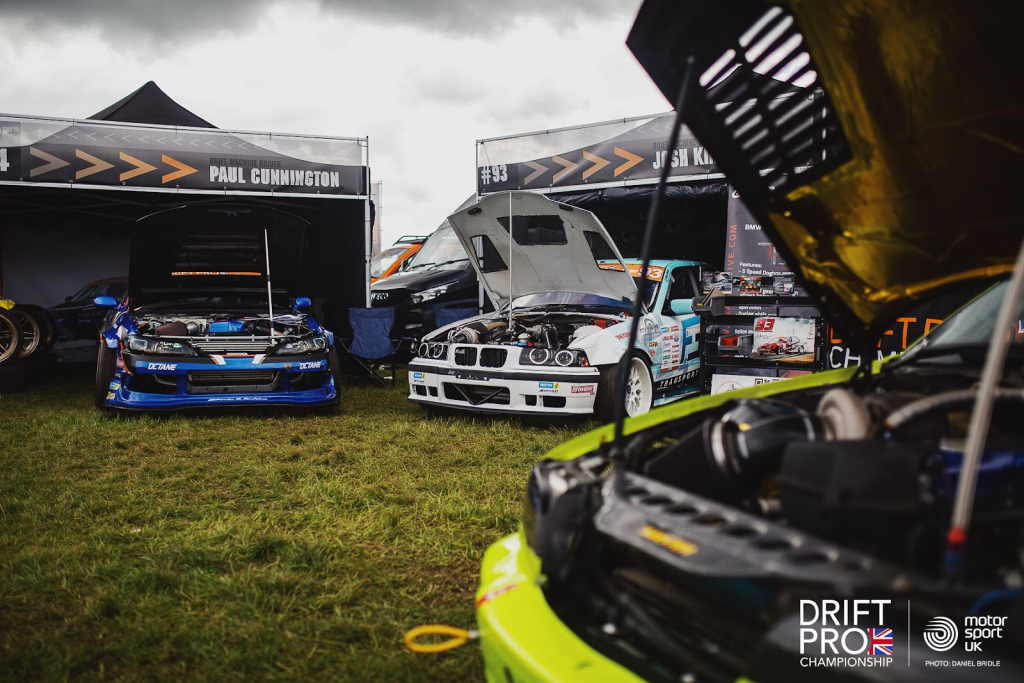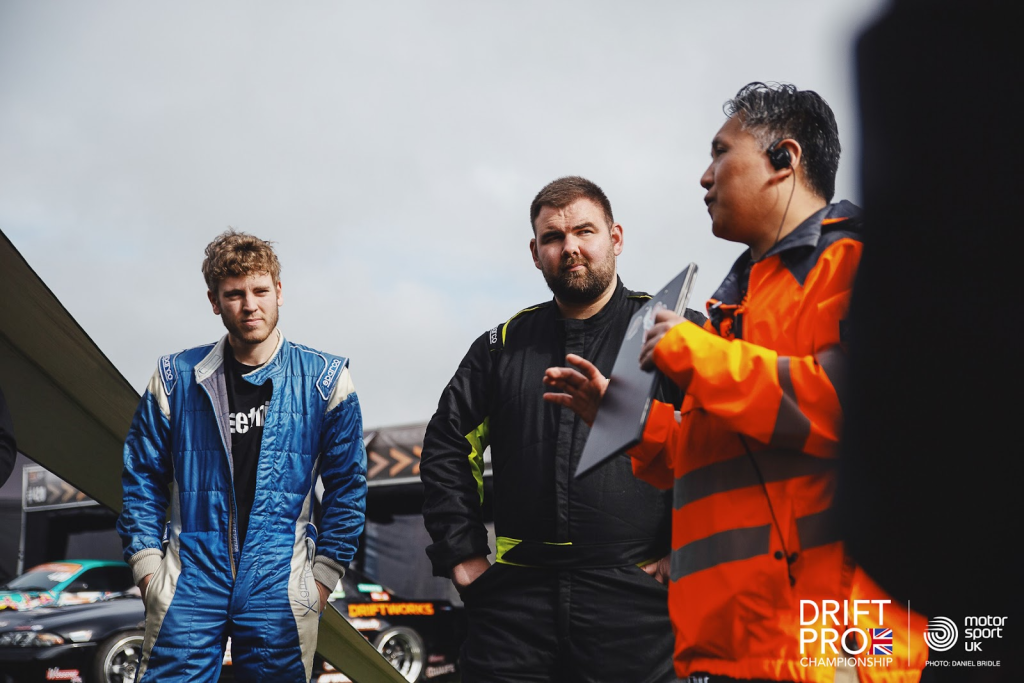 With qualifying over, it was time to head back to the paddock for the announcement of the qualifying results.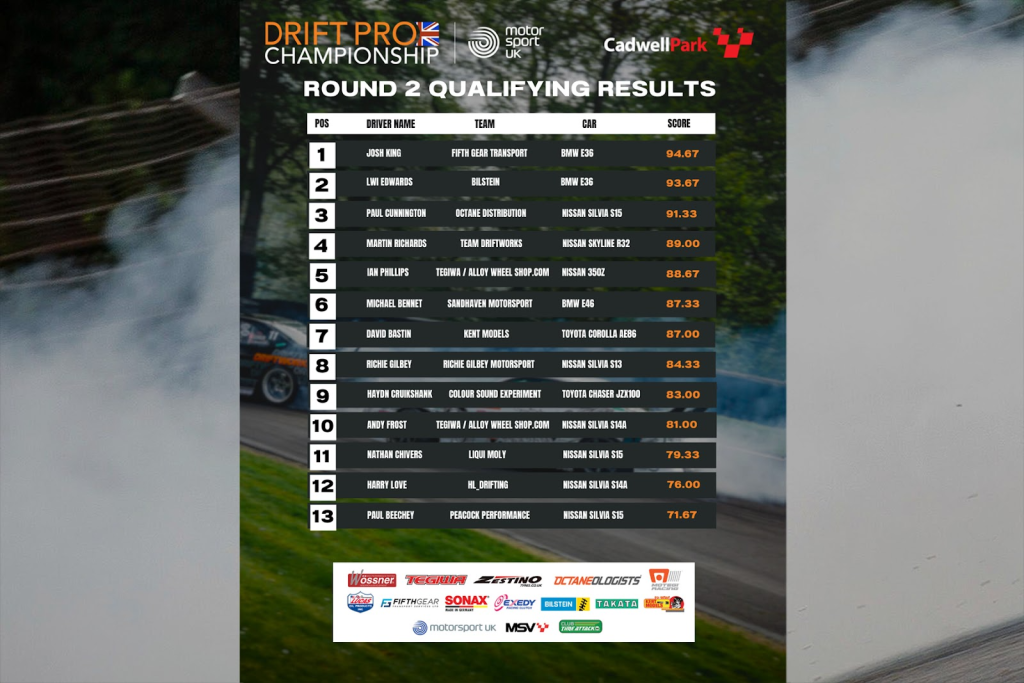 Check out the leaderboard for full results!
The Top 16 kicked off with Haydn Cruickshank in the Toyota JZX100 Chaser vs Richie Gilbey's Nissan Silvia S13. Although Haydn's driving was clean, Richie brought a higher level of aggression and angle to his lead and chase runs, tipping the scales in his favor to take the win.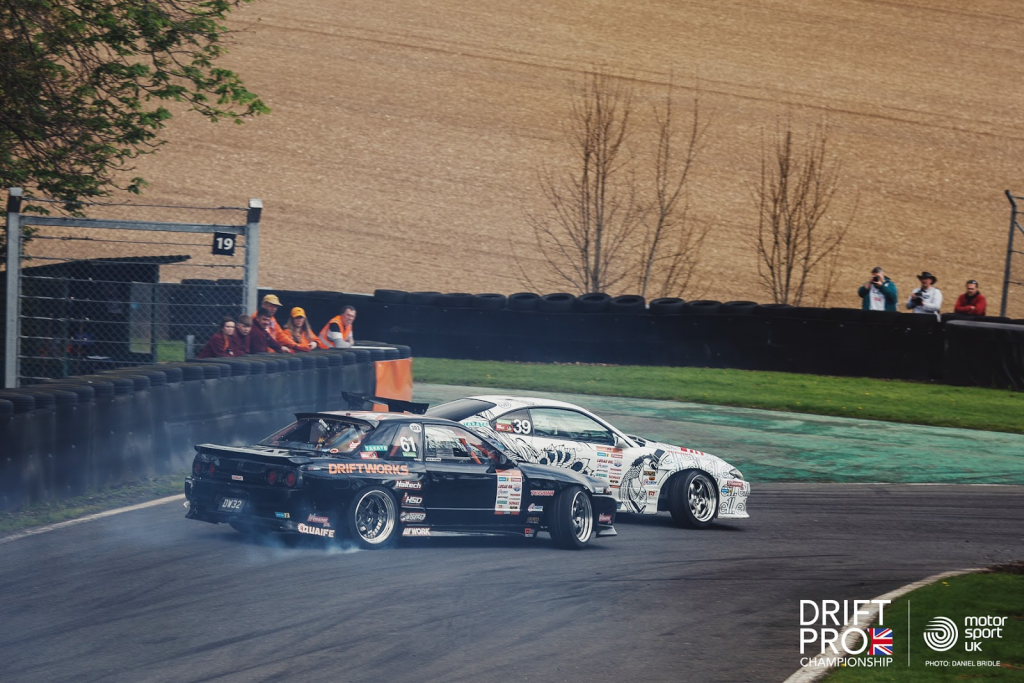 Two of the most stylish cars on the grid were up next as Paul Beechey and Martin Richards battled it out. While Paul put up a good fight, Martin's tandem abilities and extra power meant Paul was unable to shake him off, with the Driftworks R32 glued to the door of Paul's S15. Martin moved onto the Top 8!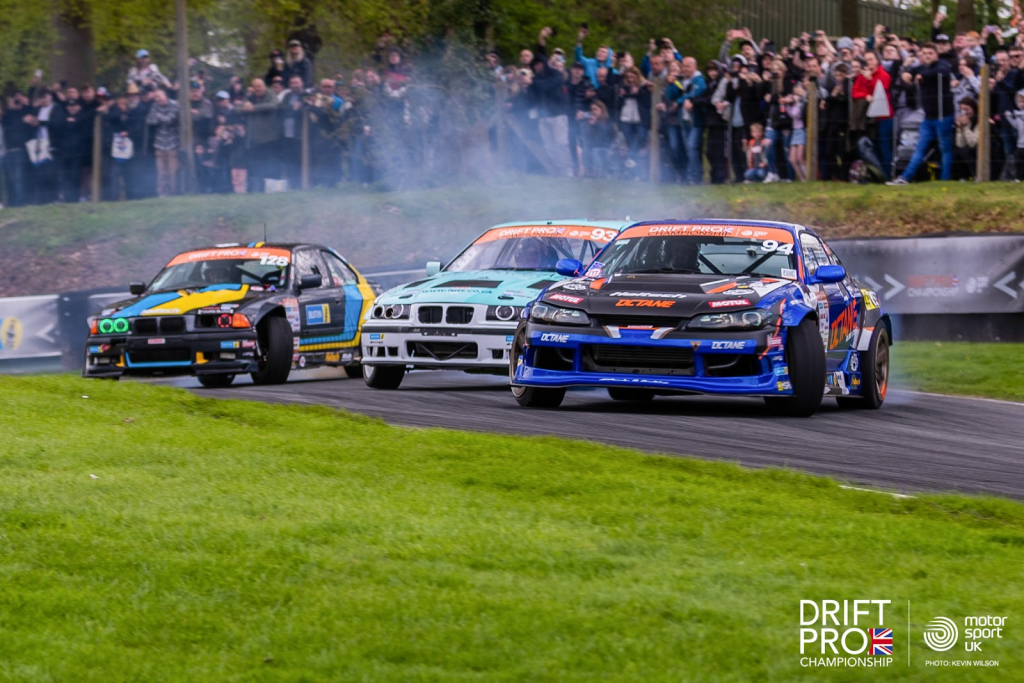 Due to a few drivers being unable to get their cars working in time for Round 2, some of the Top 16 runs had to be bye-runs. This presented an excellent opportunity for our drivers to wow the crowds with an amazing 3-car train from Paul Cunnington, Josh King, and Lwi Edwards. It was a spectacular sight to see all three cars ripping around the course together in perfect synchronization.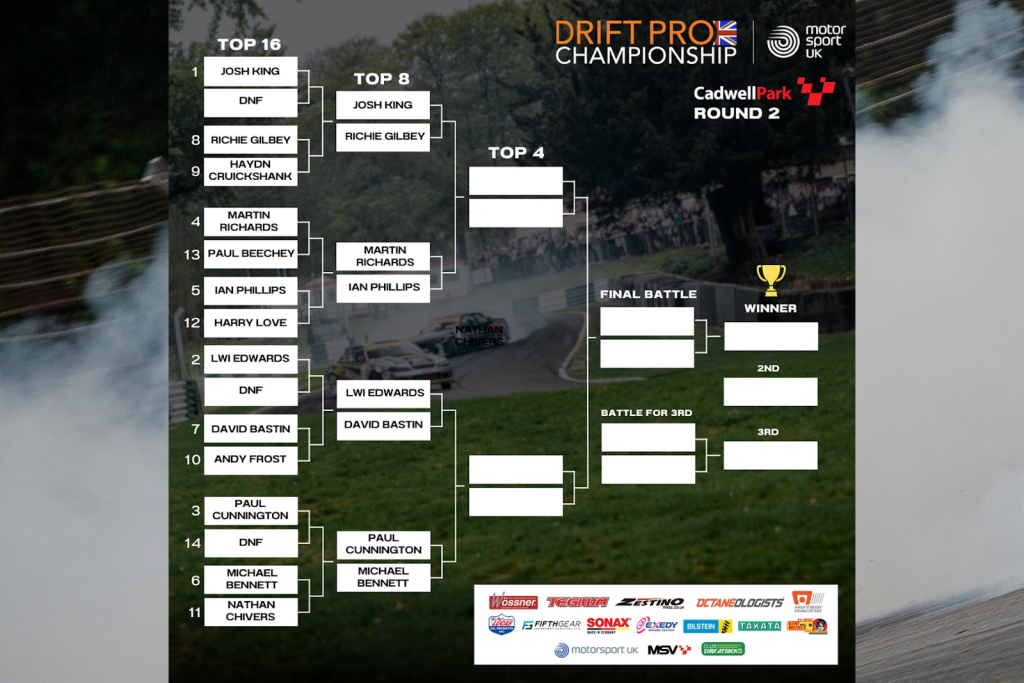 With the Top 16 concluded, let's take a look at how the leaderboard stacked up as we moved on to the Top 8.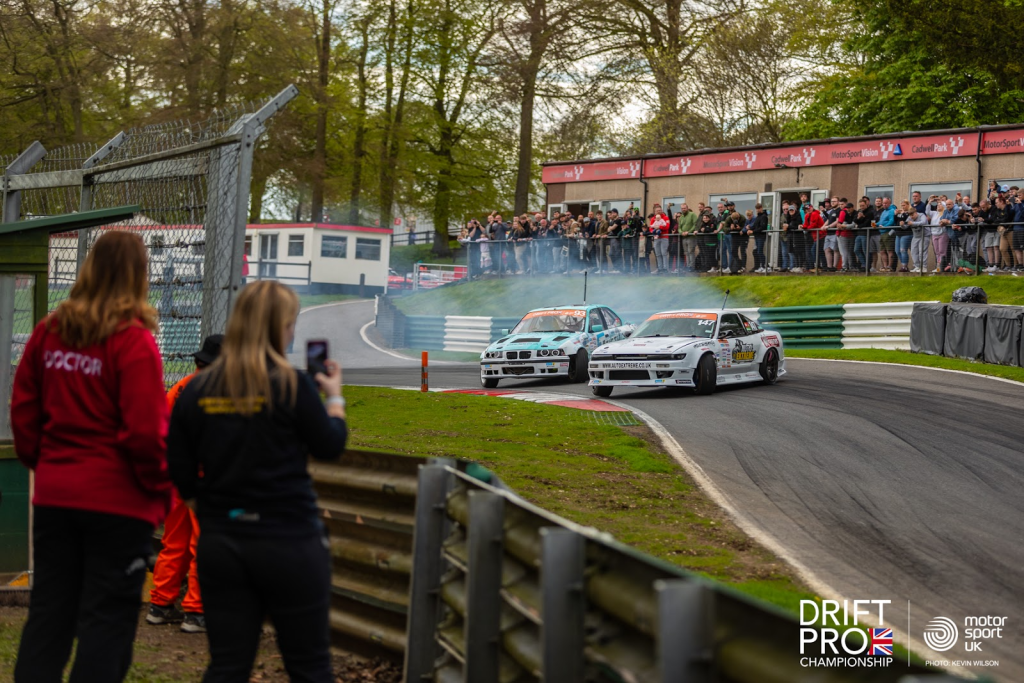 The battle between Richie Gilbey and Josh King promised to be an exciting one, as both drivers piloted two of the fastest cars on the grid. And it certainly lived up to the expectations!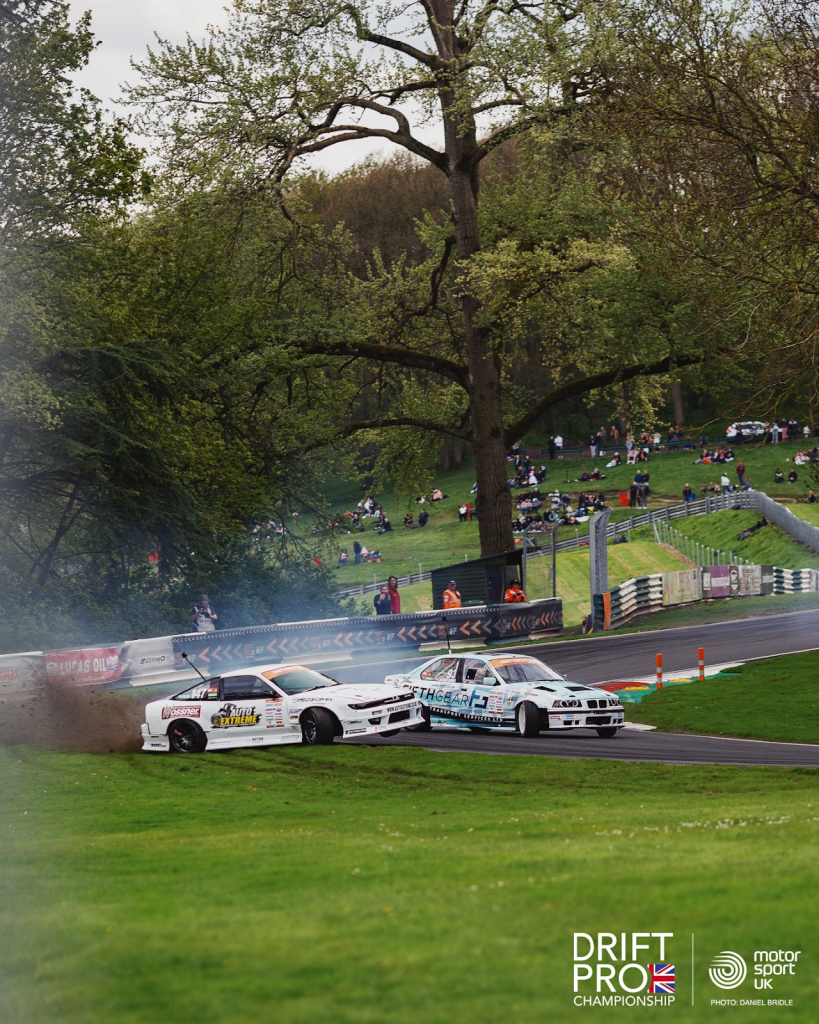 As they entered the first corner at high speed, Richie went too wide into the next corner, struggling to slow down in time. This caused him to go off track and kick up dirt while Josh maintained his line and completed the course without any issues. Since spinning or going off track results in an automatic 0 score, Josh secured the win and advanced to the Top 4.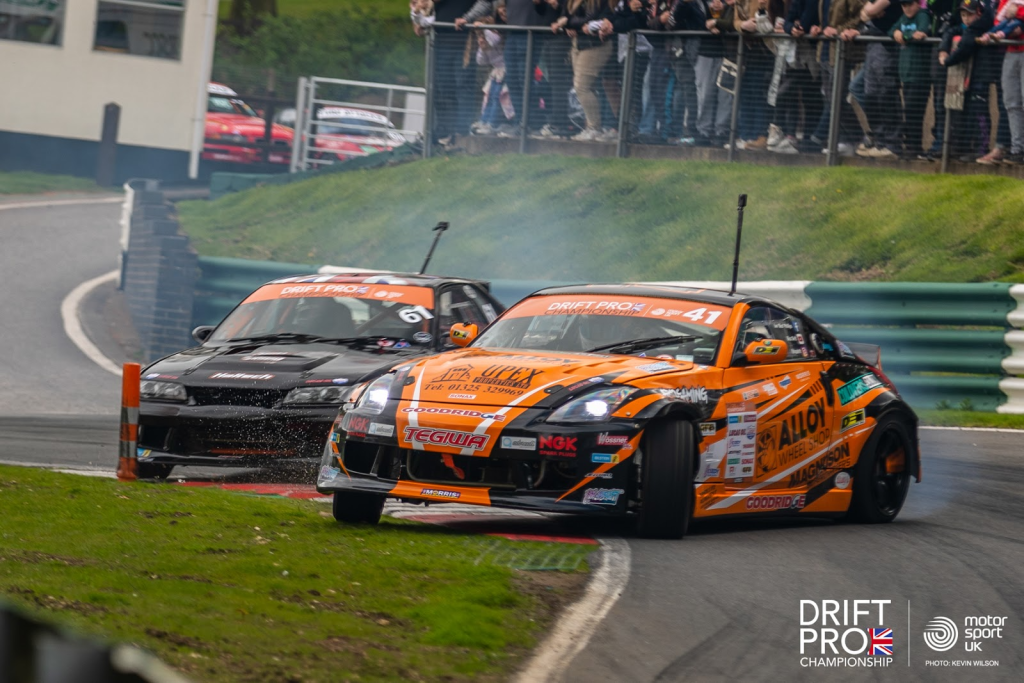 Next up were Ian Phillips in the Tegiwa / Allow Wheel Shop 350Z and Martin Richards in the Driftworks R32, both aiming to return to the top step after podium finishes in Round 1. They put on a great show, but Ian made some slight line errors in his lead run, giving the advantage to Martin, who took the win.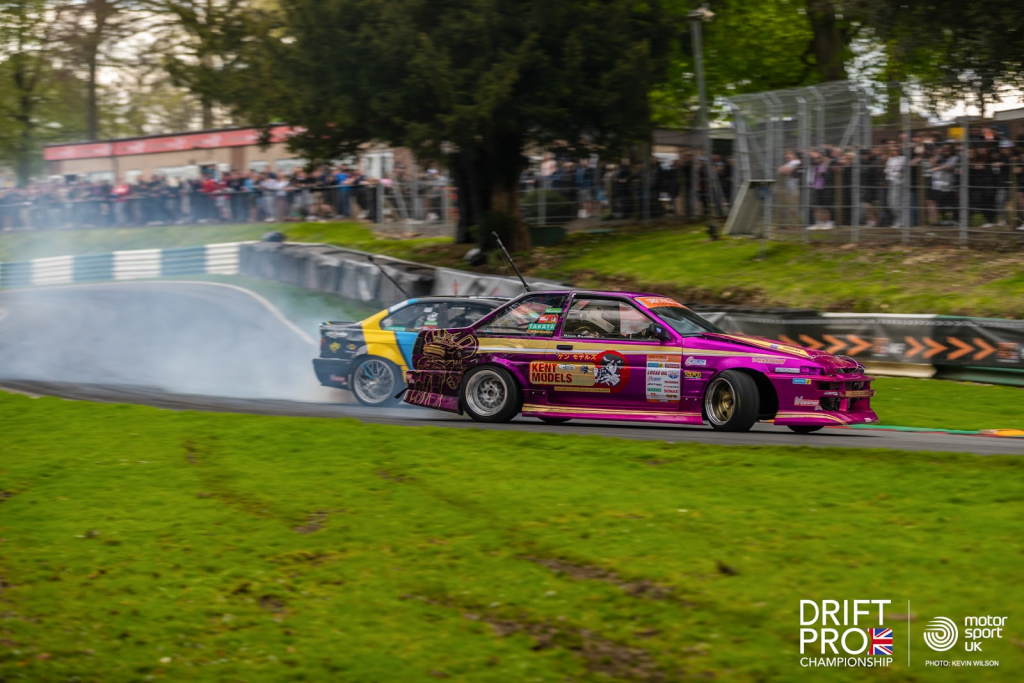 David Bastin and Lwi Edwards then engaged in a closely fought battle. David managed to maintain close proximity, extracting every ounce of power from his Corolla to keep up with Lwi's mighty V8-powered E36. However, due to Lwi's stronger lead run, the judges awarded the advantage to Lwi, allowing him to move on to the Top 4.
Making his Top 8 debut against Paul Cunnington, Michael Bennett and his Sandhaven Motorsport BMW E46 faced a tough challenge. Despite making some significant steering corrections and struggling to maintain close proximity during his chase run, Michael put up a commendable performance. Ultimately, the judges awarded the win to Paul. It was an impressive debut for Michael, and we look forward to seeing his improvement throughout the season.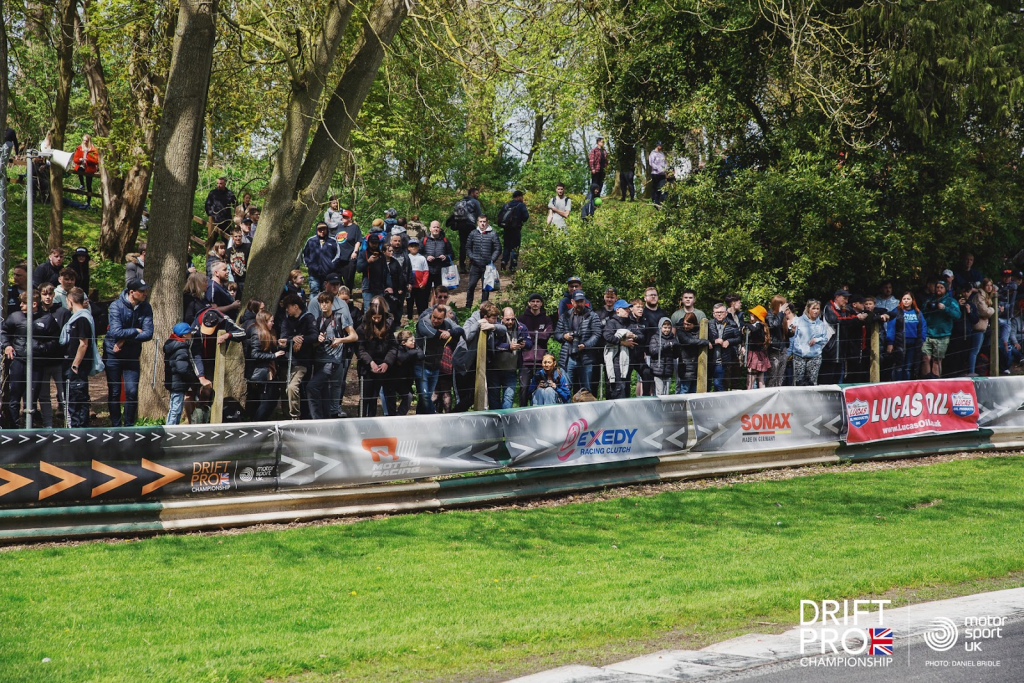 With the track lined with spectators eagerly waiting, it was time to kick off the Top 4 battles.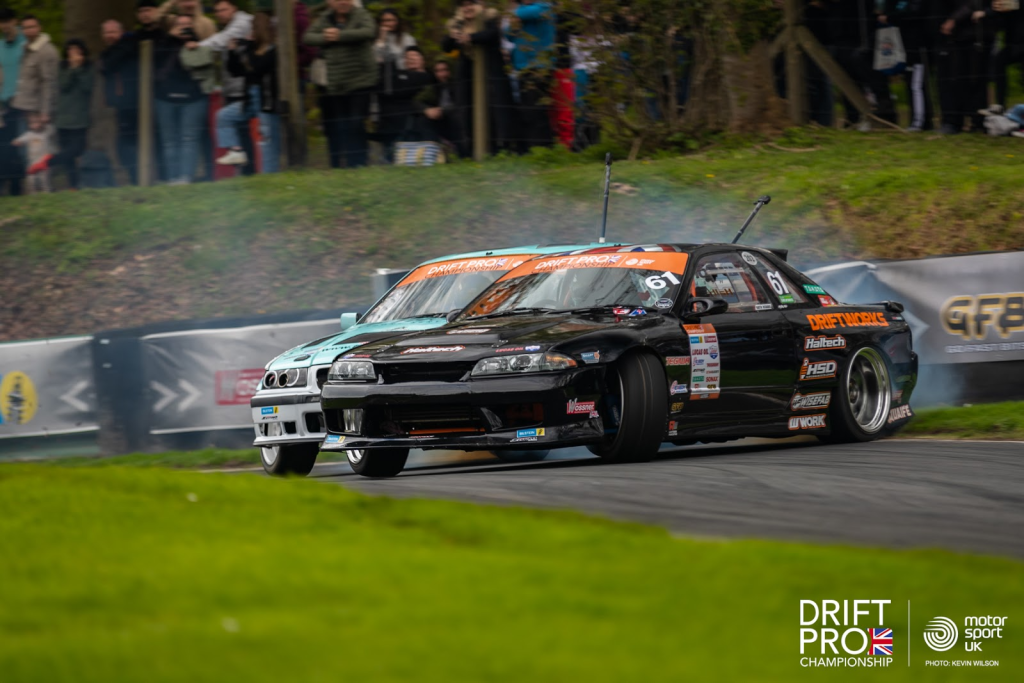 Martin Richards and Josh King were the first pair to compete. Both drivers are known for their aggression and speed, making it an anticipated battle. Josh took a gamble during his chase run, opting to stay wide into turn 3 to keep up with Martin. The maneuver was extremely close, with Josh's E36 nearly disappearing from view behind the R32 Skyline. Unfortunately, the gamble didn't pay off, and Josh dropped two wheels into the dirt, causing him to clip the rear bumper of Martin's car and spin out. As a result, Martin secured the win.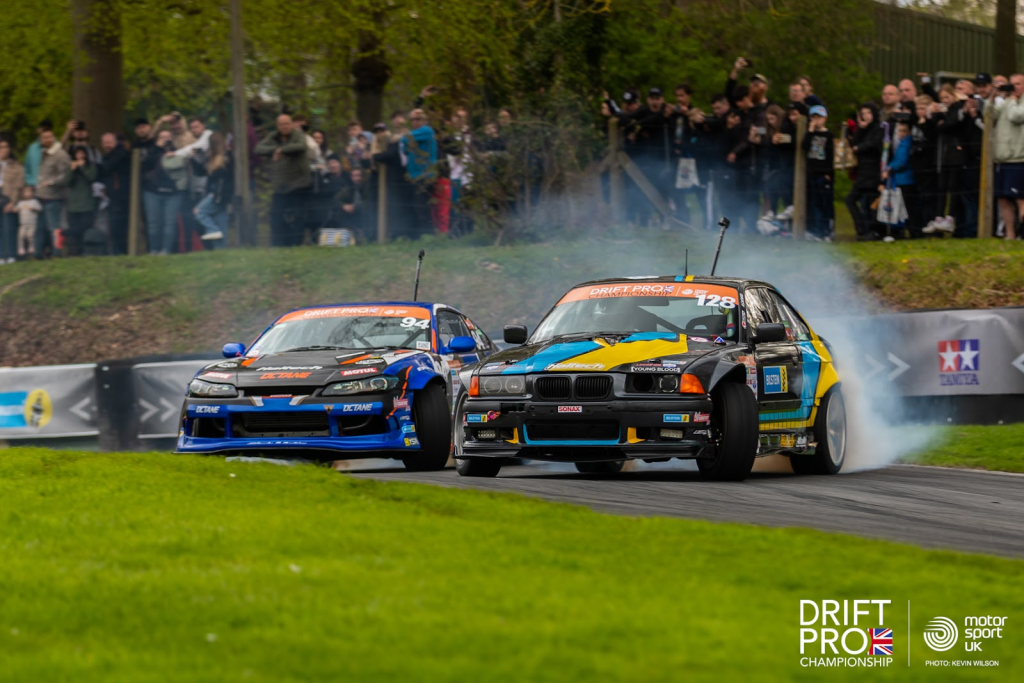 Lwi Edwards and Paul Cunnington took the stage next. Both drivers delivered impressive runs, but Lwi's lead and chase runs were nearly flawless, giving him the advantage and allowing him to advance to the final.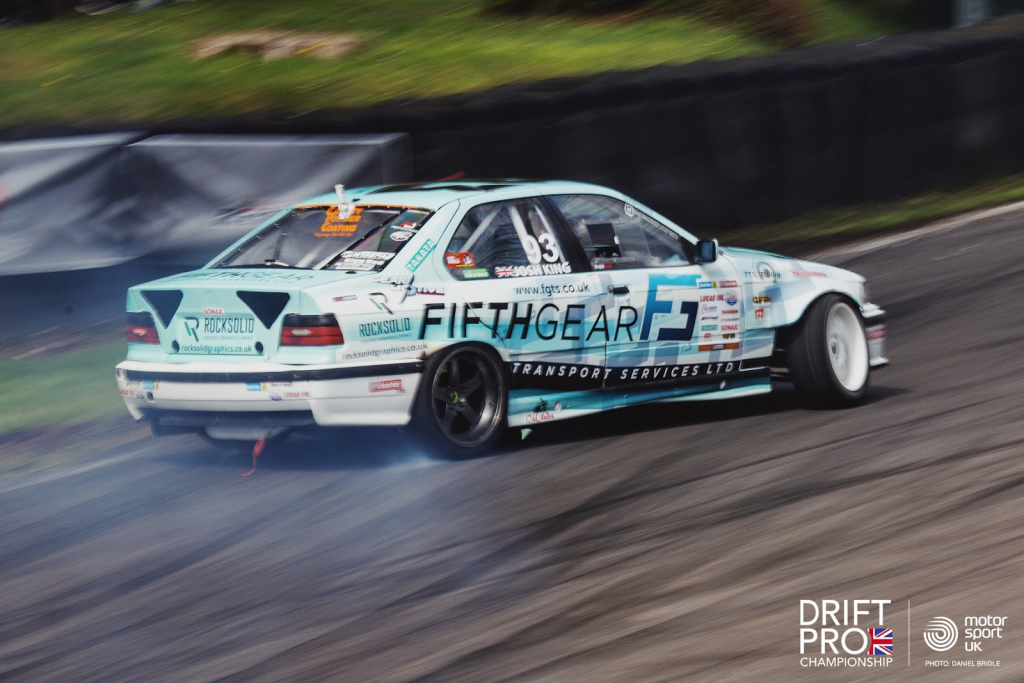 The battle for 3rd place unfolded between Josh King and Paul Cunnington. As they approached the first corner, it became evident that something was amiss with Paul's S15. Paul decided to abort the run and coasted to a stop on the circuit, as engine troubles struck at the worst possible time.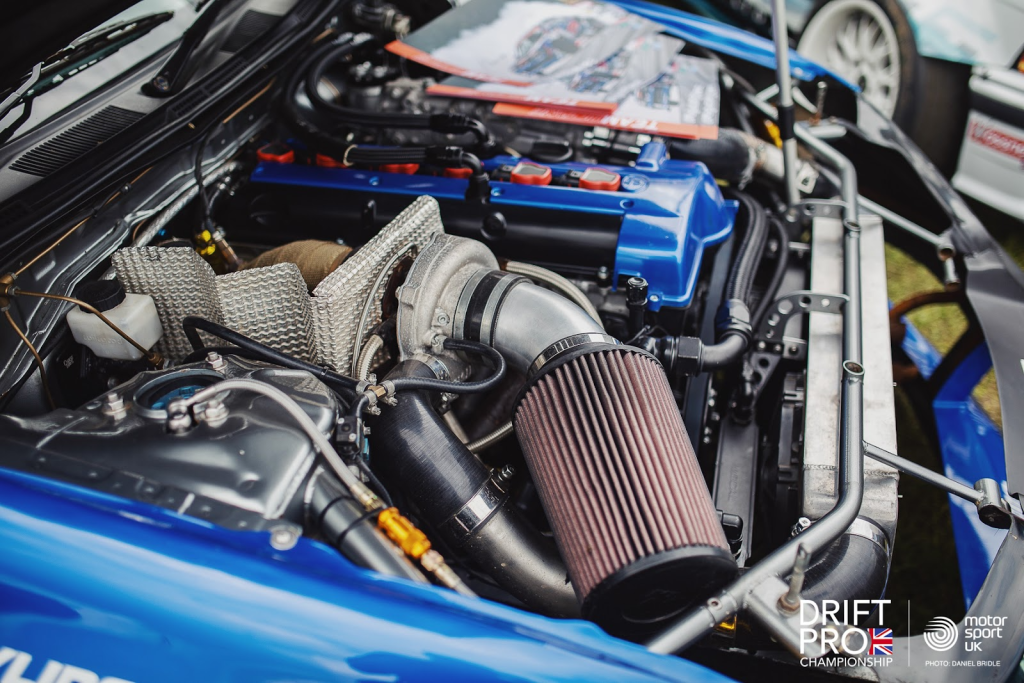 Paul managed to limp the car back to the start line, hoping to at least run again for the second run. However, it was to no avail, and he had to retire to prevent further engine damage. Consequently, Josh King claimed the victory.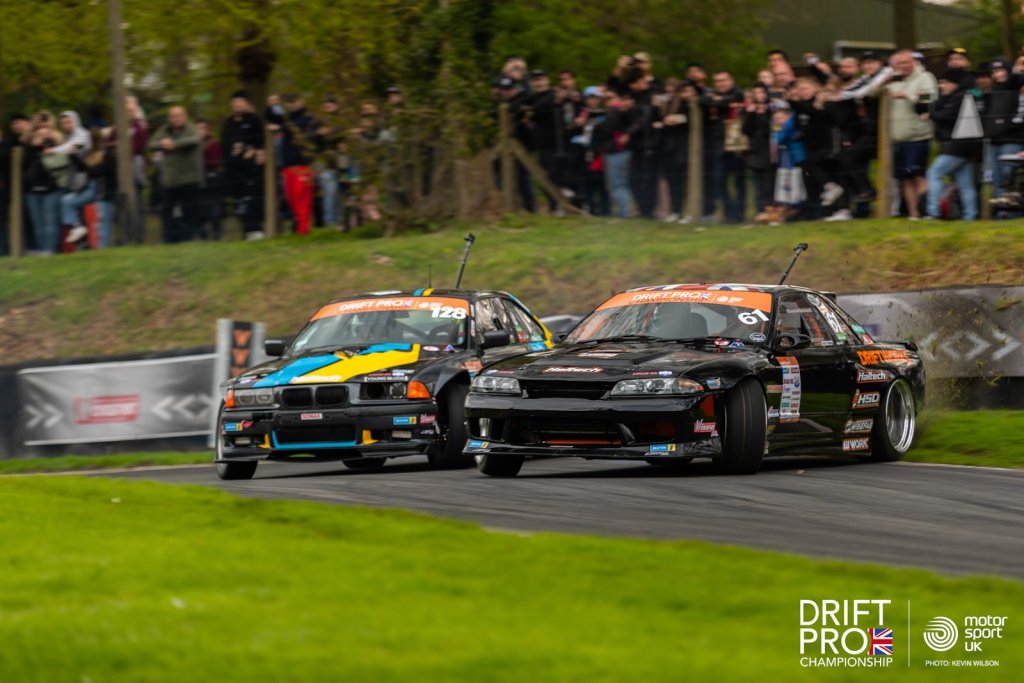 We had now reached the final match of the day, and once again, Martin Richards and Lwi Edwards found themselves facing off against each other. The judges knew this would be a tough one to call as both drivers put on a phenomenal showing. Unfortunately, Martin slightly straightened during the transition into turn 3 and clipped the grass on the exit. Although a minor mistake, it was enough for Lwi to gain the advantage and take the win.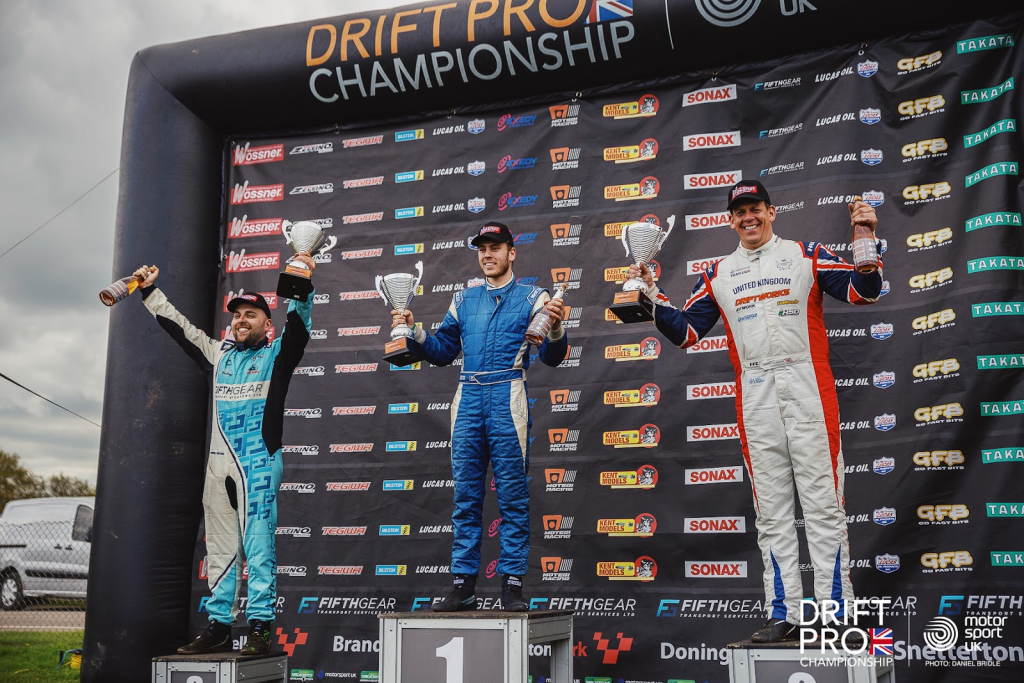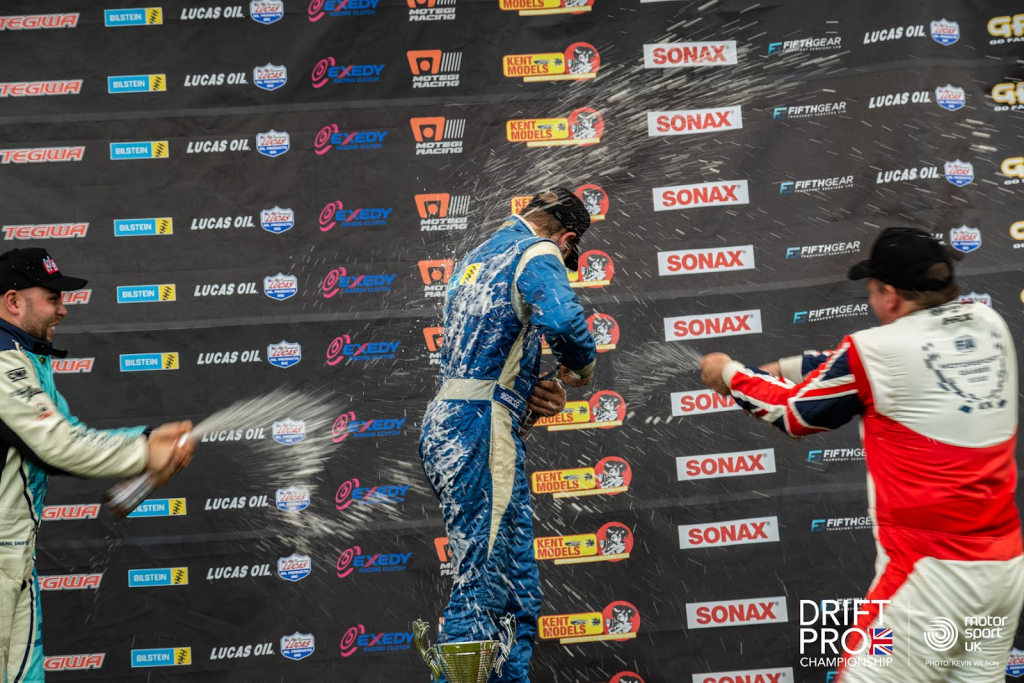 Back in the hyper paddock, it was time to announce the winners. Lwi Edwards secured 1st place, with Martin Richards in 2nd place and Josh King taking 3rd. It was a great performance by all three drivers, and Lwi and Martin earned a significant number of points, positioning them high on the championship leaderboard.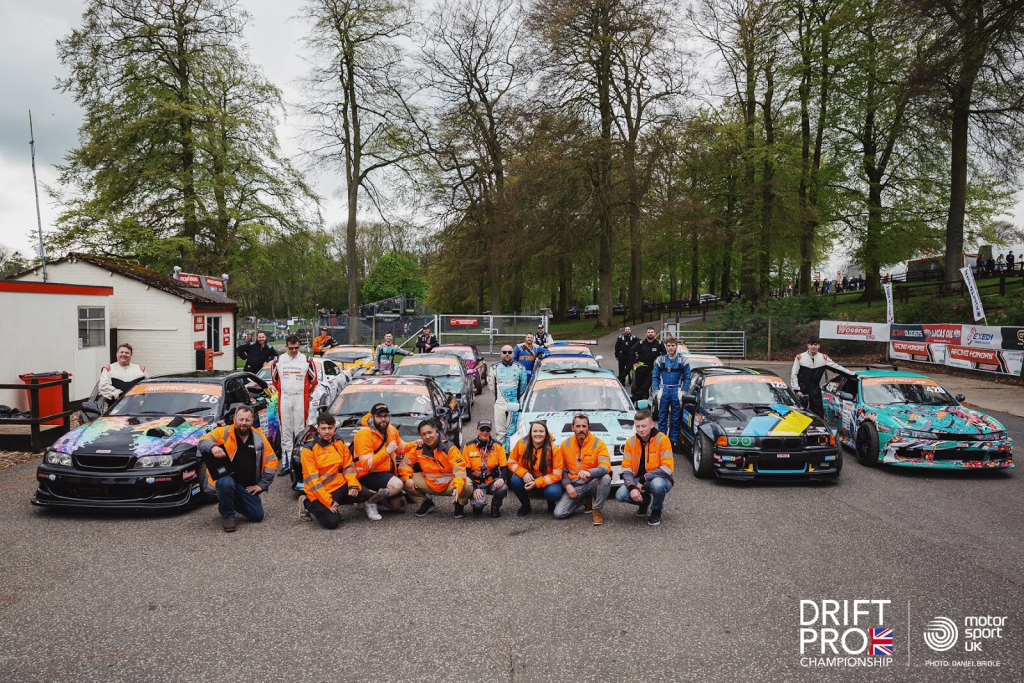 What a fantastic start to the season! We would like to express our gratitude to our team, marshals, official partners, and, of course, the drivers for putting on such a remarkable event and providing the spectators with an unforgettable display of top-notch drifting. Our next event is scheduled at Brands Hatch, where we'll have another thrilling two-round weekender on June 10th and 11th in conjunction with TunerFest South. If you're interested in witnessing some of the fastest drifting in the UK, Brands Hatch is an absolute must-see. Tickets are available now and can be purchased through our website at https://www.driftpro.co.uk/tickets/.
We look forward to seeing you there!