This page is aimed at drivers who are interested in taking part in the Motorsport UK Drift Pro Championship. It provides a broad overview that enables competitors to get a feel for what's involved, including event formats, sporting and technical requirements and how to apply for entry.
---
The Motorsport UK Drift Pro Championship has been created to provide the highest level of competition in Britain. It visits some of the UK's best-known race circuits and welcomes an exclusive group of 24 drivers who were chosen by a selection committee led by Driver Representative, Martin Richards.
After reviewing the information below, applications are invited from drivers who would like to be considered for selection. Please apply via email here
2023 comprises eight events taking place at 6 of the UK's best circuits, as per the published calendar. Each event has a set timetable, specific course layout and a series of challenges to provide an exciting and rewarding experience that will appeal to drivers and spectators. Each Championship round takes place during a Time Attack event weekend that hosts a major car show and saloon car racing. This all-day track action guarantees a large and enthusiastic crowd at every event.
The locations of the Drift course at each venue are shown in these maps.
All activities take place on the main circuit. Whilst full details of the specific layouts will be provided in advance of each event, each will consist of three main stages of competition:

Each stage will provide its own unique challenge to the drivers, who will need to bring their top game if they want to be the best. The combination of these three distinct disciplines will reward the most talented drivers who display control, speed and style – a blend of skills that will make for fascinating and irresistible viewing for fans throughout the day.
Drivers will be judged and scored by an expert panel of judges who, will have each completed the course earlier in the day in order to gain a competitor's insight and thereby underpin the integrity and fine-tune their decision making process.
For the purpose of the overall Championship, points and scoring will be made during qualifying and the twin Drift battles. The DriftKhana stage will go towards an eligibility and scoring system that will decide which driver goes forward to represent Britain in the 2022 FIA Motorsport Games.
For the 2023 Championship Zestino Tyres will be the official partner.
The Zestino Acrova 07A is a road legal semi-slick tyre designed with a deeper tread pattern that combined with its unique compound, allows drivers to achieve greater running time compared to many other Drift tyres on the market whilst providing plenty of grip which is needed in the current era of drifting. Consequently, the 07A has become the number one choice for many drivers, not just in the UK but all over the world.
The Championship will be run under Motorsport UK permits and regulations. Therefore, each event will be organised accordingly, with technical compliance, sporting, judicial and scrutineering processes reflecting this high level status.
The sporting and technical regulations will continuously be developed and updated by our organisation to ensure they remain relevant to the sport and in keeping with the mission of the Championship.

To better help teams prepare for the 2023 Drift Pro Championship season we have compiled the full provisional Technical and Sporting regulations which will be subject to approval from MSUK. You can view the 2023 Technical regulations here.
Teams should note that all competing cars – without exception – must comply with strict 105db maximum noise limits that are in place at professional race venues.
Copies of the technical and sporting regulations will be supplied to each team directly.
Drivers are required to hold a Motorsport UK RS Clubman status licence (minimum) that can be applied for online at no charge to competitors. Licences can be applied for here.

There will be no other driver licencing required. Non-MSUK licences will not be accepted.
A panel of judges will score drivers based on their performance, while following the parameters set out by the Championship organisers for a specific course layout. Judges currently include experienced Drift competitors.
All Championship judges will be required to Drift-drive the course in advance of the competition in order to fully understand the layout and challenges faced by the drivers.
This is a key factor to ensure the correct judging decisions are made during the event. Consequently, drivers and fans will have absolute confidence that the decisions made and the scores applied will be based on real-life experience and first-hand knowledge of track conditions.
The judging process will also feature a fan-participatory segment whereby the public can cast their vote via our soon-to-be-launched smartphone App.
To establish the overall Championship title, points will be scored during the Qualifying and Tandem Drift Battles only. The Driftkhana sessions will also be judged, with results determining the driver who will represent the UK at the FIA Motorsport Games at Paul Ricard Circuit in October.
Participation in all sessions is compulsory for all competitors.
To apply to enter the Championship, please send an email to us with your details, car information, experience and a short bio. here. After receiving confirmation of eligbility, you can formally enter the Championship using our online driver registration portal here
A major objective of the Championship is its ability to provide a professional environment in which teams and drivers can participate and in doing so, radiate a sense of prestige and the 'wow-factor' by raising the bar to a level that reflects the true position of the sport.
As a result, the Championship will create an interactive and branded showcase paddock that will feature pre-erected pit garages for teams. The area will double-up as an interactive fan participatory zone, featuring a range of entertainment and attractions.
Media coverage will include full event updates on various social channels throughout the event. Added to this, there will be further promotion for the Championship and registered competitors through video footage released after each event, a high-profile online presence, professional photography for teams as a standard media service, press releases and more.
And for fans, there will be a dedicated App, which will enable them to keep them updated with the latest news, results and driver profiles, as well provide an interactive feature so they can immerse themselves in Championship activity.
For teams wishing to step-up their image, we are excited to offer our custom branding program. Only available to registered competitors, this exclusive offer is financially supported so that teams looking for a make-over can take advantage of this bespoke service that can include team wear, car livery design, promotional items and much more. Details will be provided to registered teams.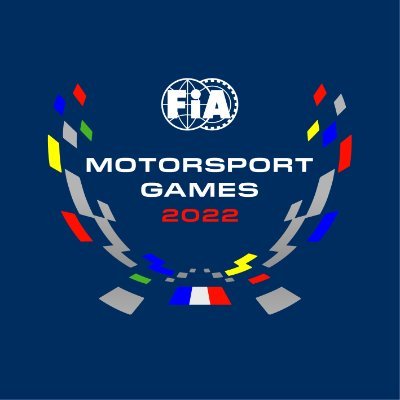 The Motorsport UK Drift Pro Championship has been appointed as the official – and only – competition to find the driver who will be nominated to represent Great Britain for the sport of Drifting at the FIA Motorsport Games at Paul Ricard circuit in southern France between 28-30th October 2022. Details can be found here .